Bristol Airport Departure Lounge, Glass Chandelier Access for Cleaning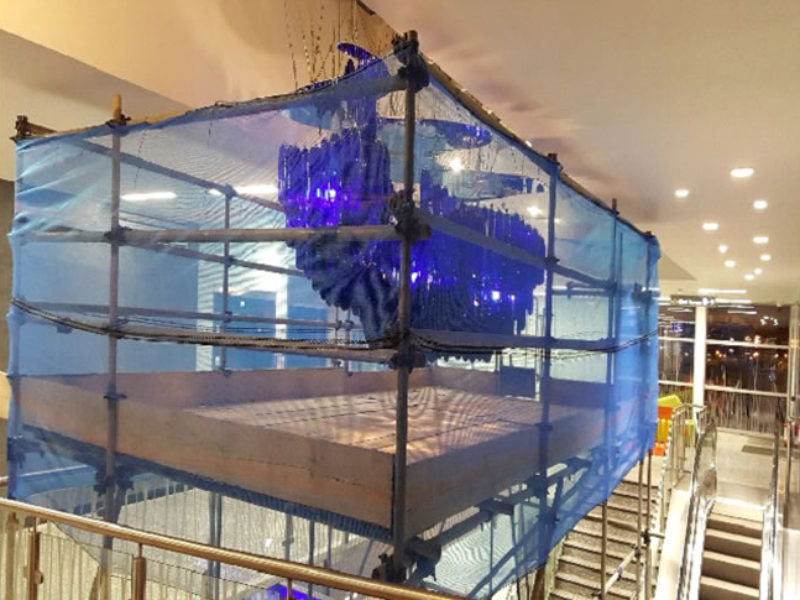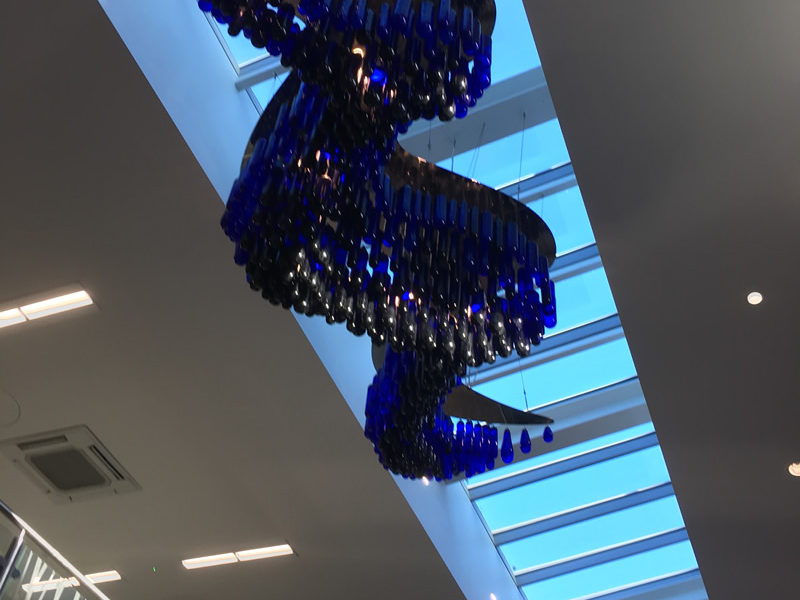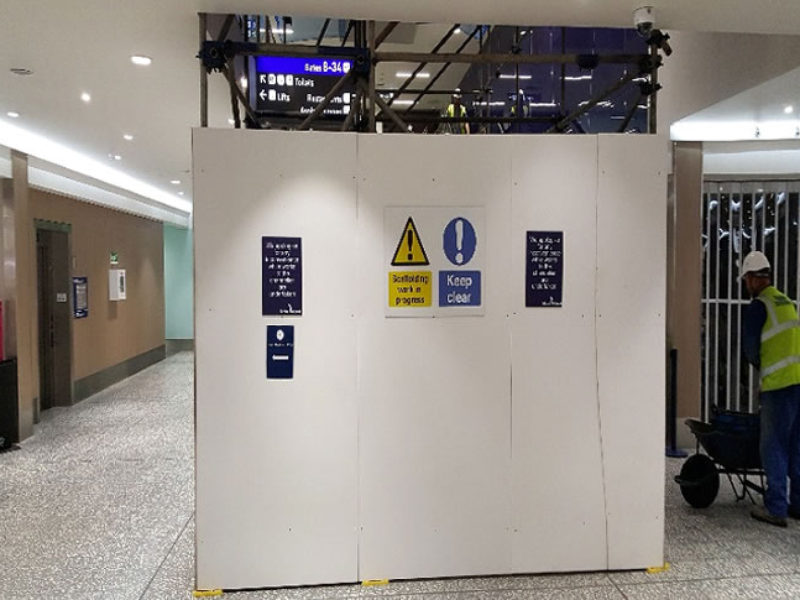 Client: Bristol Airport Engineering
Principal Contractor: Bristol Airport
Bristol Airport Engineering required a solution to enable cleaners to have safe access to the very delicate Blue Glass Chandelier positioned over the main escalator and pedestrian staircase access to the first floor of the Departure Lounge.
The works required segregation of the public, falling object protection and working at night when the Departure Lounge was at it quietest thus minimising the risk.
Working closely with our Bristol Airport Engineering Airside Escort the Team completed the works with minimum of disruption allowing the area to function as normal in the day time.
Montana provided all the scaffolding and site hoardings leaving the area safe for use during the day.
Montana provided a full detailed site specific Health and Safety package which enable trouble free issue and closure of Permits to work and ensured that all parties understood their role in the project.
Customer feedback –
Many thanks, it was a tricky job involving the erection of scaffolding around 500 pieces of hand blown glass and your guys work quickly and efficiently. Excellent job. We all breathed a sign of relieve when the last scaffolding pole came down.
Laura Vearnecombe MICE, MRICS Senior Project Manager
Case Studies
Why Choose Montana Scaffolding?